Philatelic
Bibliopole
Leonard H. Hartmann
BOOKS on PHILATELY
In Stock:
The Identifier
for
Carriers, Locals, Fakes, Forgeries
Bogus Posts
of The United States
by Larry Lyons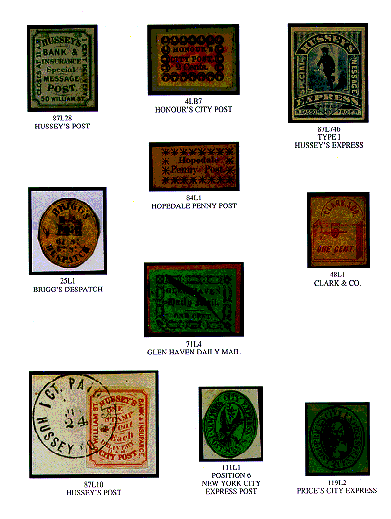 Color Illustrations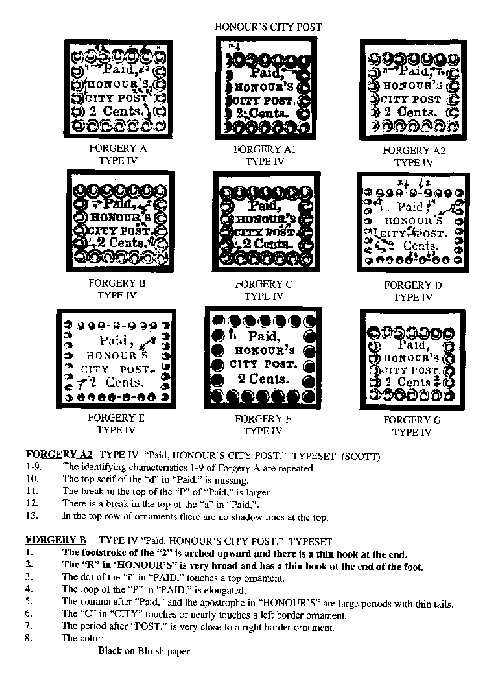 Typical Pair of Pages
The illustrations are excellent, considerably better than the above renditions. Volume one contains 129 posts, 934 pictures and 428 sketches. A major work for any classic US collector and indispensable for the collector of locals, carriers and forgeries.
Vol 1, 1998, Covers Ackers to Empire, 496 pages, cloth, $88.50
Vol 2, 1998, Covers Essex to Putman, 490 pages, cloth, $88.50
Vol 3, 1998, Covers Raymonds to Ziebers, 512 pages, cloth, $88.50
Foreign Orders please add $6.00 per volume for postage.
---
Return to the Previous Page, please use your Back Arrow
Return to PB Home Page
---
Thank's for visiting our Web Site, please come again!
---
copyright © 1998 Leonard H. Hartmann